In this article you will find
The tensor threads or commonly known as threads facial PDOare suture, polydioxanone that is reabsorbed naturally between 24 – 32 weeks. It is a safe material that is re-absorbed by hydrolysis.
The solution for those who have sagging in the face,  one of the most common signs of aging in men and women, the face looks tired and the skin looks a little more radiant, less firm. 
Fortunately, those looking for a treatment or solution to sagging facial, with the use of the tensor Threads do not have the need to undergo a surgery and its complications
This treatment of tensor threads achieves highly effective results and noticeable, as treatment with botox or kybella. The tensor threads achieve the rejuvenation of the face, as if by magicdisappearing wrinkles, expression lines, and sagging of the face.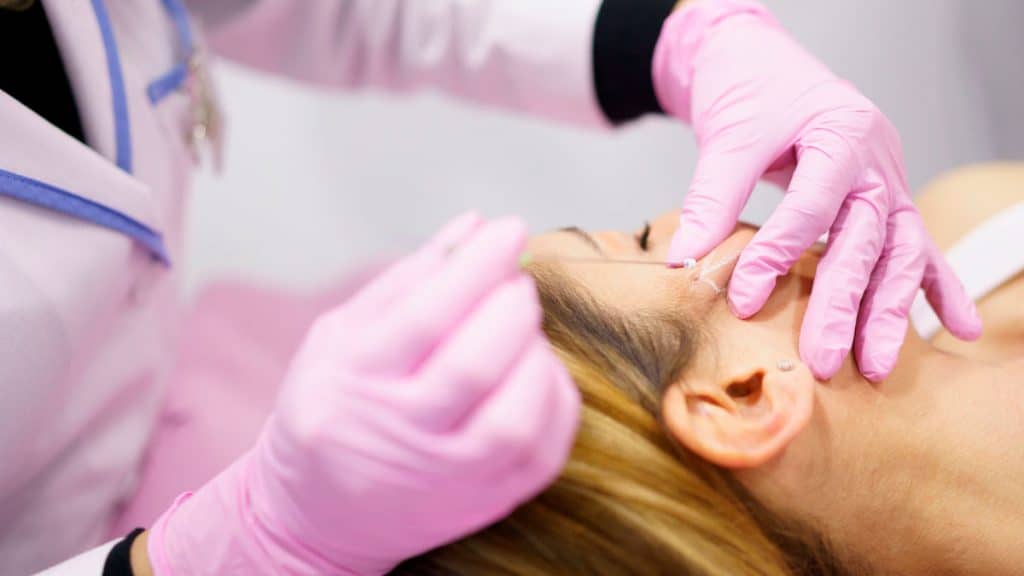 What effects can cause the thread lift?
Increases the density and elasticity of the tissue of the skin
Generates a lifting effect
Achieve an effect of firmness and luminosity in the skin of the face
Prevention to revitalize the tissue, slows down aging.
What are the benefits of the tensor threads?
Can be used on the neck and rest of the body, to help aesthetically with:
Sagging: Providing strength
Wrinkles and expression lines: Increases in volume and fills in the wrinkles and lines of expression.
Opacity: Providing luminosity and brightness by the stimulation of blood microcirculation and cell.
Aging of the skin: It achieves an effect of rejuvenation of cellular tissue, slowing down the ageing and sagging.
You want to rejuvenate your face, schedule your appointment for an evaluation in Medilight Center