In this article you will find
The microneedling
The technique responsible for improving the defects of our face, it doesn't surprise me that this is a global trend because this treatment is characterized by its immediate results.
In addition It does not cause pain! Although it may seem this technique is painless, even for sensitive skin, it is recommended even for children
I want to share a little of my experience with this treatment What is it? How does it work? and its endless benefits, so take 5 minutes and read on
What is Microneedling?
The secret to looking younger
It is a treatment which serves to remove acne scars, to hide stains, other scars, wrinkles or expression lines of the skin, through a natural stimulation is performed with micro needles that penetrate the dermis, increasing the formation of new collagen fibers, which give strength and support to the skin.
How does it work?
Safe that you were thinking of those micro needles which I mentioned earlier, this technique is it doesn't hurt anything!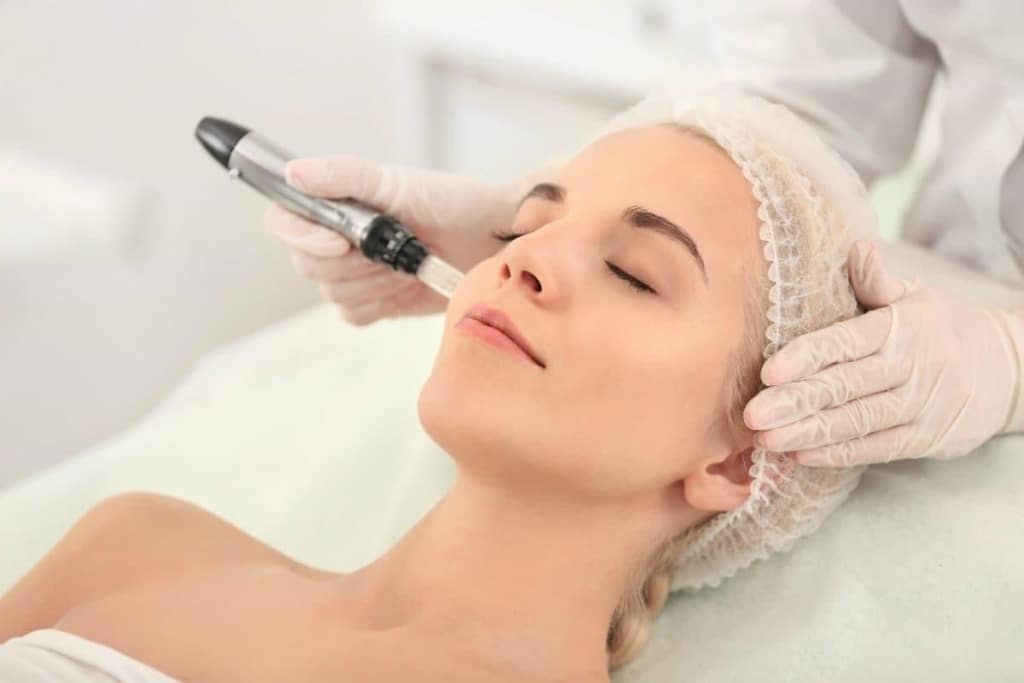 The microneedling is a technique minimally invasive that consists on causing micro perforation depth-adjustable in the skin. It induces a skin lesion controlled by just a few millimeters, which stimulates its regeneration, achieving a dual action:
Action: it causes a reaction of the cells to defend themselves against aggression, activating all the mechanisms of repair of the skin, at the same time that it stimulates the production of growth factors, collagen and elastin, which are essential to maintain their youth and beauty.
Action B: create microchannels that allow the concentrate of active applied during the session to penetrate deeply. That is to say, there is a mechanical disturbance temporary and minimally painless skin to enhance absorption and the action of the assets, achieving very satisfactory results from the first application.
Also you can combine the technique with other treatments, alternating between sessions to further enhance results or try different needs of the skin.
And now the best part, that you all dying to know What are the benefits of Microneedling?
Promotes the deep penetration of the active principles.
Stimulates the creation of collagen and elastin. Improves the structure of the matrix of fibers that support the skin, increasing its firmness and elasticity.
Stimulates the growth factors of the skin and cell regeneration, improving the wrinkles and lines of expression.
Softens and removes stains recent and small brands.
Improves the appearance of stretch marks and scars.
Reduces the size of pores.
The benefits of microneedling are many, BUT THEIR RESULTS ARE STILL MORE EXTRAORDINARY
If you were eager to test it runs to schedule your appointment
place here the link to schedule your appointment http://bit.ly/TratamientosMedilight